Buy Two - Get One Free!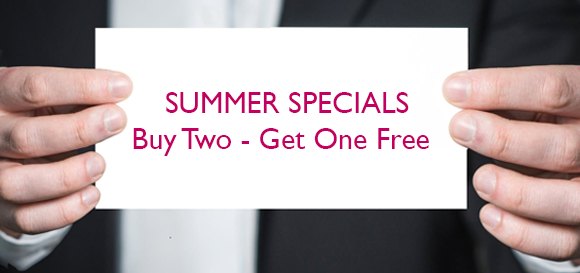 Tap into three great courses to create a powerful impact on your business through improved people performance.
Book three course places on any of the courses shown below (any combination of courses and individuals) and we will charge you for two places only.
Appraisal Skills - 19 June 2018
Learn to:
plan, structure and deliver effective appraisals that will have genuine organisational impact.
use SMART objectives to gain agreement and commitment
maximise motivational value systems and adjust your feedback appropriately
Recruitment and Interviewing Skills - 20 June 2018
Learn to:
determine the skills, experience and qualifications required to fit the job role
write the correct job advert
select the right candidates for interview
prepare for interview
learn more
Complaint Handling - 19 June 2018
Learn to:
defuse a customers' anger in a short space of time to create positive outcomes
deal with different types of complaints as they arise in a professional and courteous manner
maintain a high level of self-confidence when dealing with difficult customers to positively promote the business
learn more
* Terms and Conditions of Bookings
These offers are only available for the courses taking place on the dates as advertised above during the 2018 summer months and cannot be used in conjunction with any other offer and will not be transferred. Bookings will be taken on a first come first served basis and will not be held open on a provisional basis. Please note that these offers are for last minute bookings only and therefore are not available to customers who are already booked on to the course. An existing customer booked on to the course will not be able to cancel and re-book under the last minute offer. All dates, times and information are correct at the time of publication, but may be subject to change.
« All News Articles
Our Courses and Services
Apprenticeships/Traineeships
Advisory and Consultancy